How Many WeChat Official Accounts Do You Follow?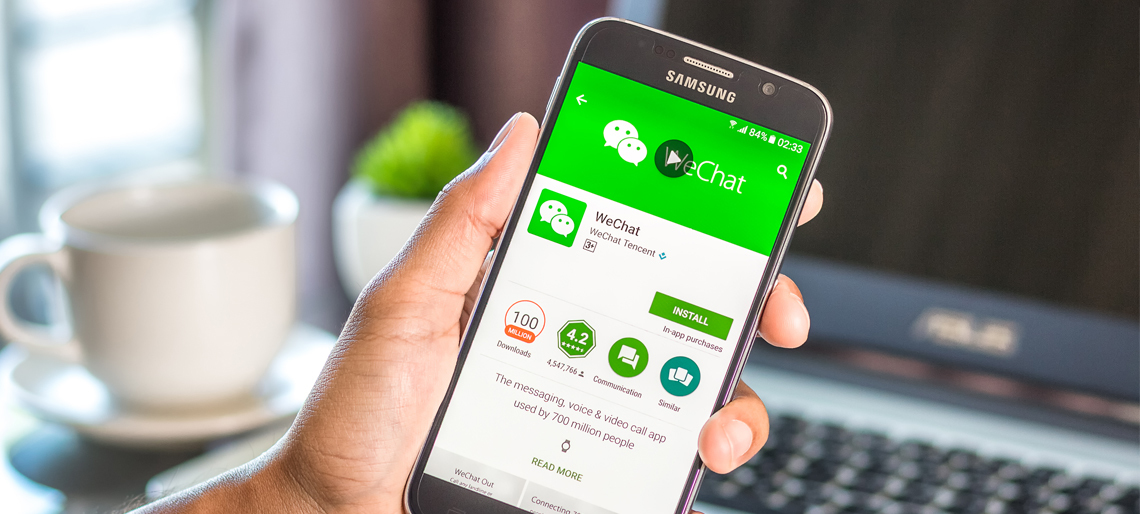 It was 2012 When WeChat official account (WeChat OA) first launched by Tencent, then it has become an important part of WeChat's ecosystem – data shows that over 80% WeChat users have used WeChat OAs.
Data consultancy Questmobile recently released "WeChat Official Account Insight Report "which includes interesting numbers about WeChat OA usages in China. Below are a few insights we would like to share:
1. 20 Million WeChat OAs with 80% WeChat Users

The WeChat OA ecosystem is gigantic: there are more than 20 million WeChat OAs until this Feb.
80% of WeChat users followed at least one WeChat OA, proving that the content marketing on WeChat OA brought lots of marketing opportunities.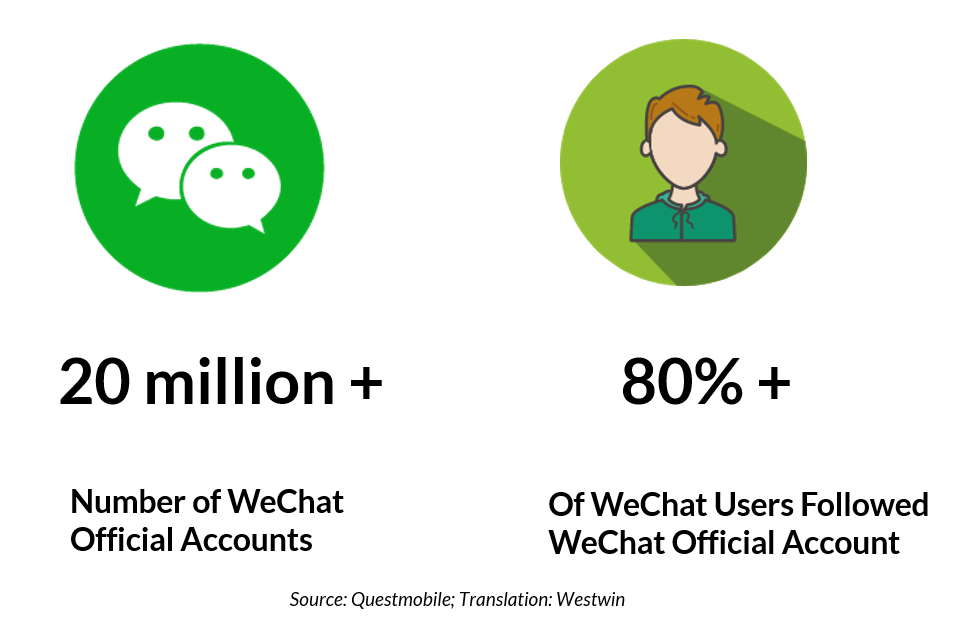 2. Most people are following less than 20 WeChat OAs

Around 50% of the survey respondents are following 10 to 20 WeChat OAs, while 24% of them are following less than 10.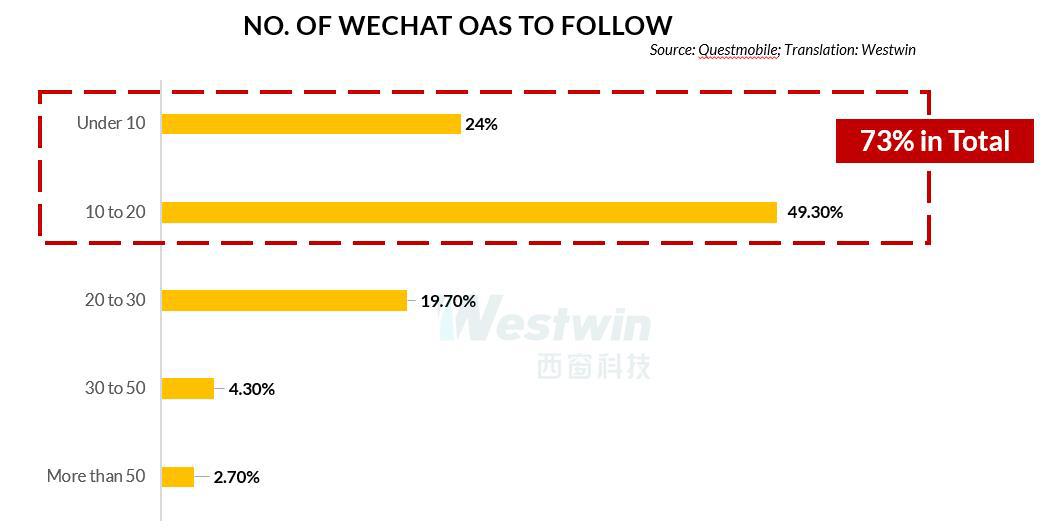 3. Over 50% WeChat users spend 10 – 30 minutes on WeChat OA daily
…while 22% of WeChat users spent 30 – 60 minutes on WeChat OAs. This number is surprisingly high, considering WeChat user spent 77 minutes on WeChat daily.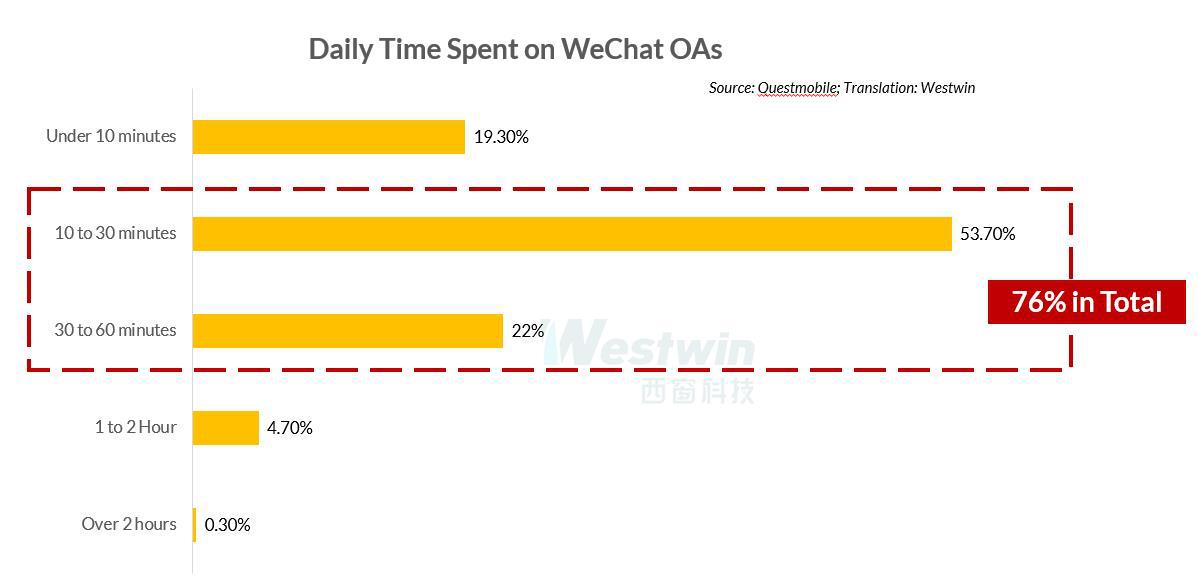 When we break down the geographic factors, we found that WeChat users from Tier 1 & 2 cities are spending more time on WeChat OAs: 30% of them spent over 30 minutes daily on WeChat OAs, while that number in Tier 3 and below cities are only 24.7%.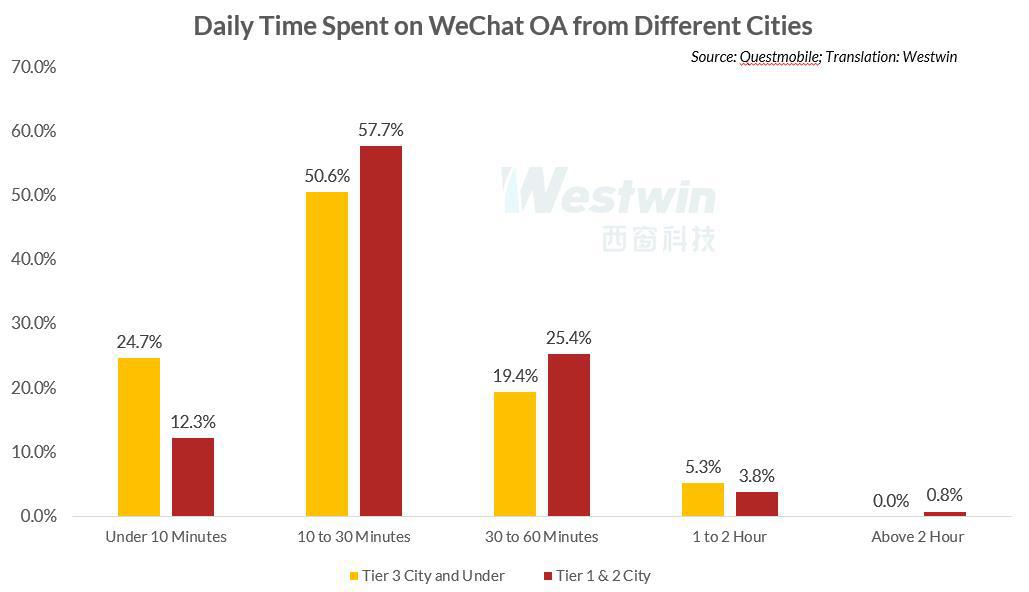 4. Sharing is caring

More than half of WeChat users have shared WeChat OA articles to a friend/group; 40% of them have done that to WeChat Moments.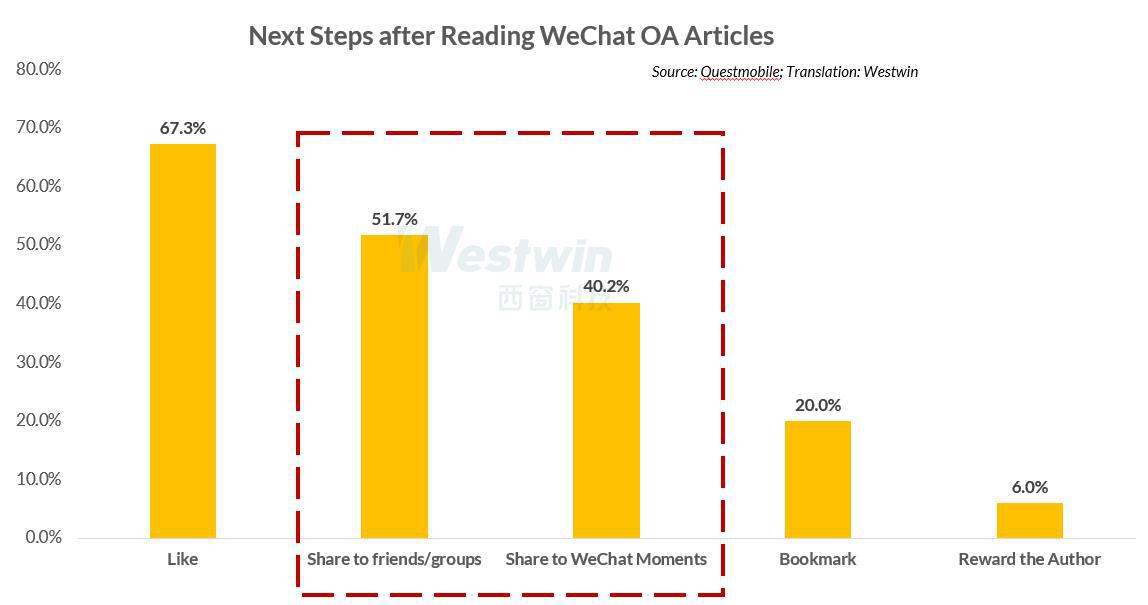 5. Why do you follow this WeChat OA?

The answer is usually because of recommendation: according to the survey, most WeChat users followed a WeChat OA because it is recommended or shared by another WeChat OA, friends, WeChat moments or WeChat groups.
Meanwhile, 45% of the respondents followed one WeChat OA because they searched for it –now that is true love.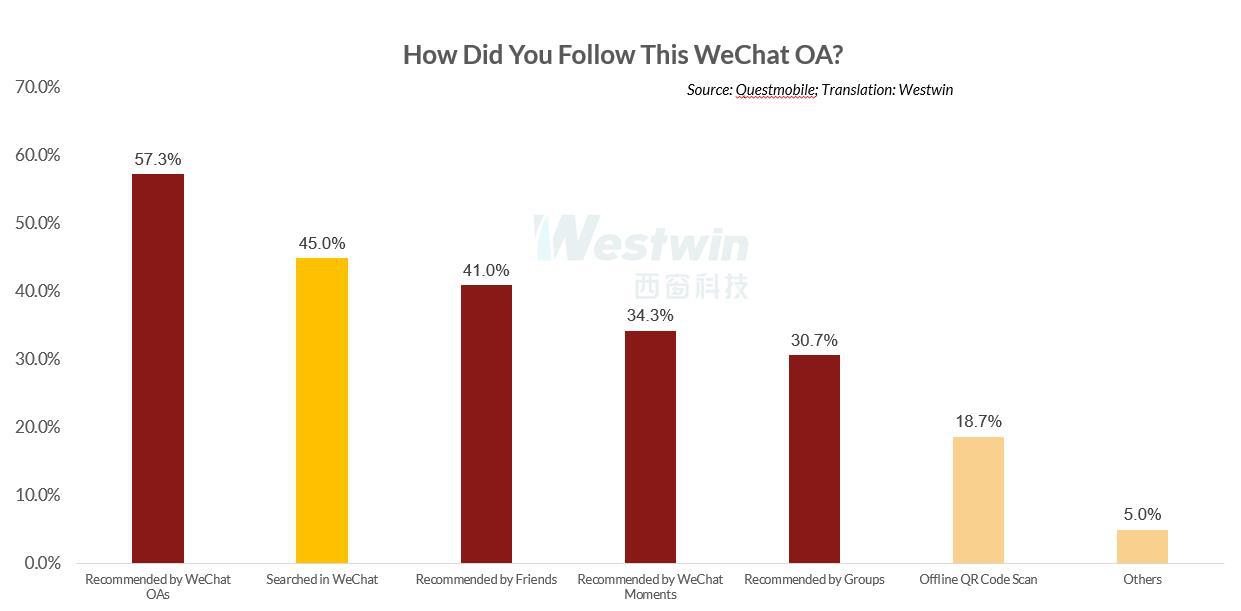 6. Men & Women: What do they follow?

Men prefer finance related WeChat OAs, following by shopping and news related ones. Women on the other hand are paying most attention to shopping related OAs, then relationship and education.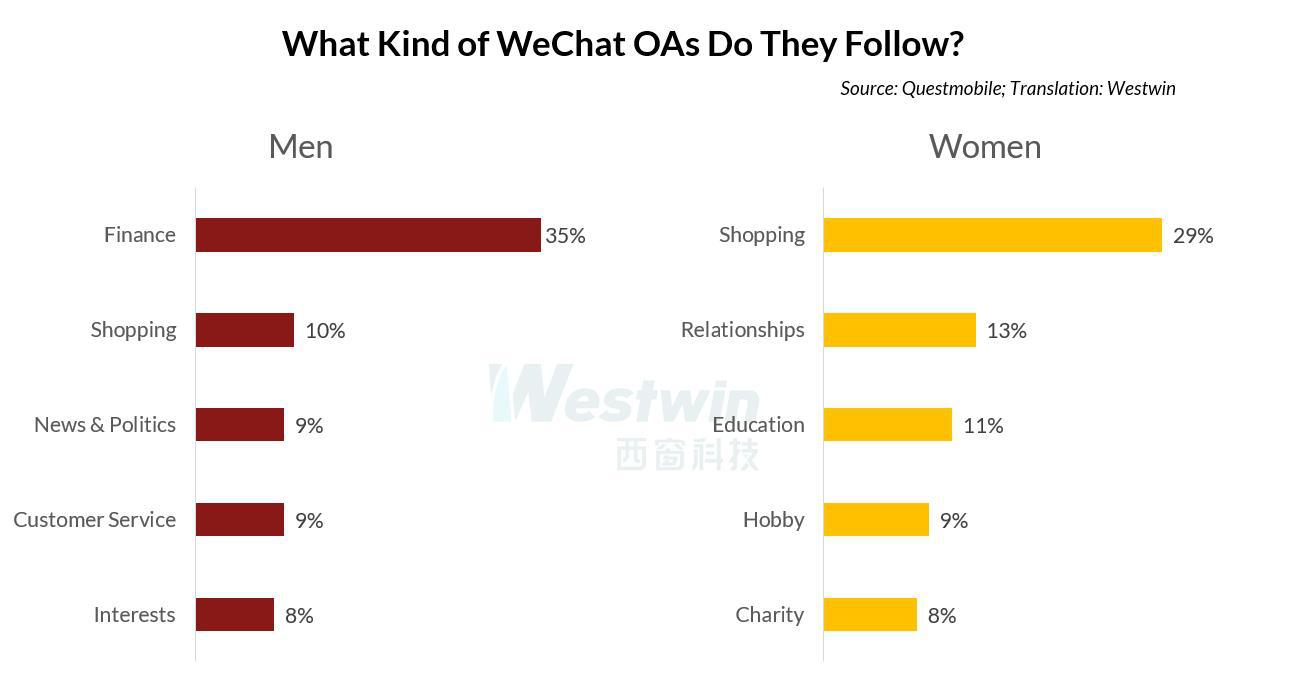 Final Words: Find your WeChat Official Account Marketing Strategy
One takeaway: at least WeChat users are paying attention to WeChat OAs (not treating them as spams) and that's good news.
Whether your WeChat OA produces valuable contents or provides handy services, it's always important to design your WeChat marketing strategy that attracts your followers the most. Keep in mind that WeChat is all about social – if your followers like your stuff, they will share it in various ways, which can bring more potential customers to your brand.