JD's Secret Weapon on 618: WeChat H5

618 is another huge e-commerce campaign in China: Initiated by JD, China's No.2 e-commerce platform. this online shopping festival aim to compete with Alibaba's Double 11. In 2019, JD has shown great result during 618 campaign: The sales volume of JD.com reached 201.5 Billion RMB (cumulative since 6/1).
Besides the strong sales performance, we are impressed with JD's WeChat H5 campaigns for 618. These H5 projects are creative, interactive and can help achieve a higher conversion rate. Let's take a look at three best WeChat H5 Campaigns for 2019's JD 618 e-commerce festival.
What is WeChat H5?

Built with HTML 5 - the latest and most enhanced version of HTML language, a WeChat H5 stands for the mobile version of websites opened in WeChat.
Basically, a WeChat H5 works mostly as a promotion or event site, shared with WeChat users by official accounts or WeChat Moments.
Interaction is the key to WeChat H5 – it can include games, invites, video ads, animations, and many other interactive platforms.
Campaign #1: When "Four Beauties" Became KOLs

Ever head of the term "The Four Beauties" in Chinese (四大美女)?

Xishi, Wang Zhaojun, Diao Chan and Yang Yuhuan are four ancient Chinese women renowned for their beauty. According to legend, they are the most beautiful women
of ancient China.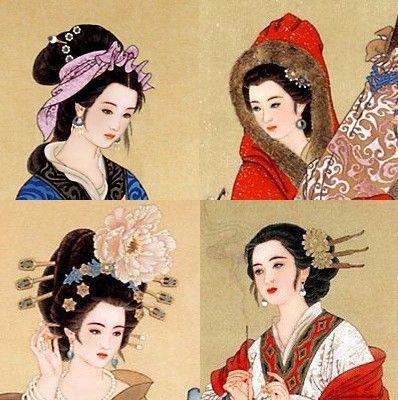 During this year's 618, JD was creative enough to portrait them as cosmetics KOLs: each of these ancient beauties was doing live-streaming and promote different cosmetics products. With one click, WeChat viewers can easily jump to the JD shop selling the very same product.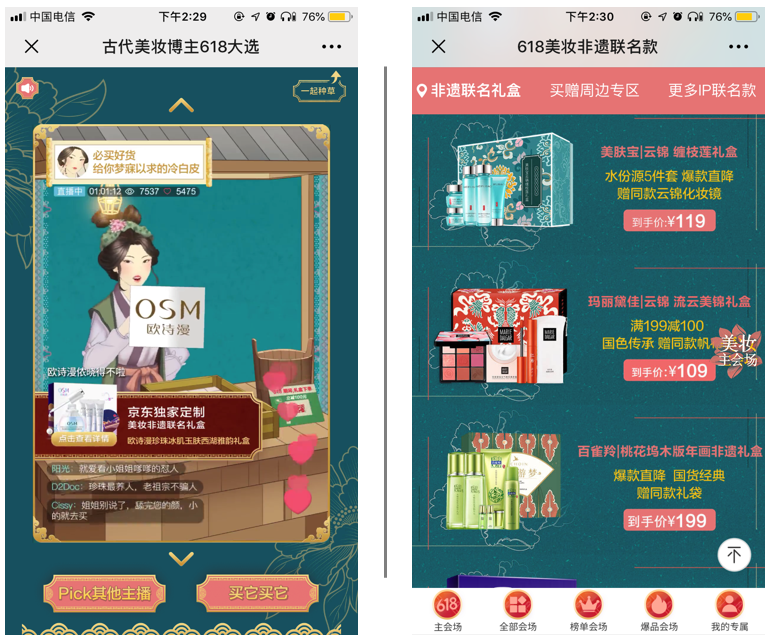 It's a difficult task for brands to find the right KOL since they want this spokesperson to be not only famous but also helpful to online sales. The great thing about this WeChat H5 is the creativity: face it, how can you be more famous than "Four Beauties" in China?
Also, it is a perfect combination between Chinese culture and humor: it is really hard to hold my laugh seeing Yang Yuhuan from 1200 years ago using selfie stick and speaking Sichuan dialect. (Scan QR Code to Check this H5)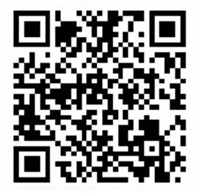 Campaign #2: JD Electronics Fun Ads

Consumers hate ads, unless they are short and fun to watch.
To promote JD's electronics, JD has put up around 20 hot products with short video ads altogether in this WeChat H5. These short videos ads are extremely popular among young WeChat users – every single clip is less than 30 seconds and very funny. The "go to JD shop" button is also obvious.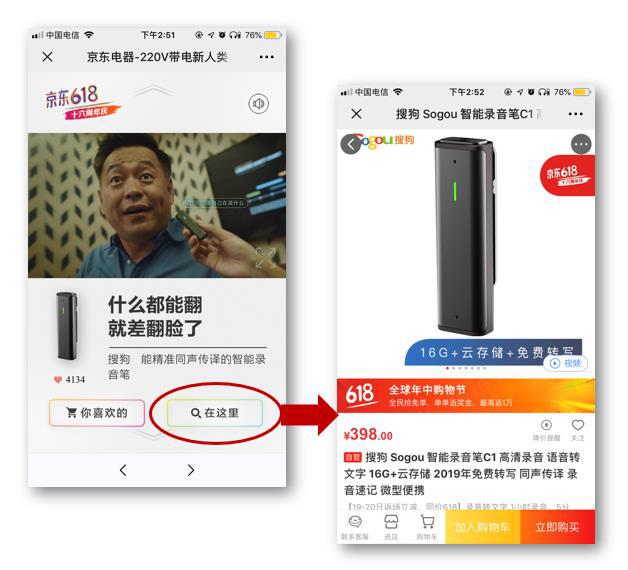 Moreover, another good move is these video ads are horizontal, while click the button can allow users to see full screen. This small gesture shows great care of user experience. (Scan QR Code to Check this H5)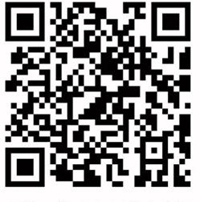 Campaign #3: "Clean Your Bathroom" Game
To build a mini-game for WeChat H5 is nothing new, while how to build a good one remains a challenge – the purpose of WeChat H5 game is usually to promote a brand, hence it's not easy to let WeChat users both enjoy the game and remember the brand.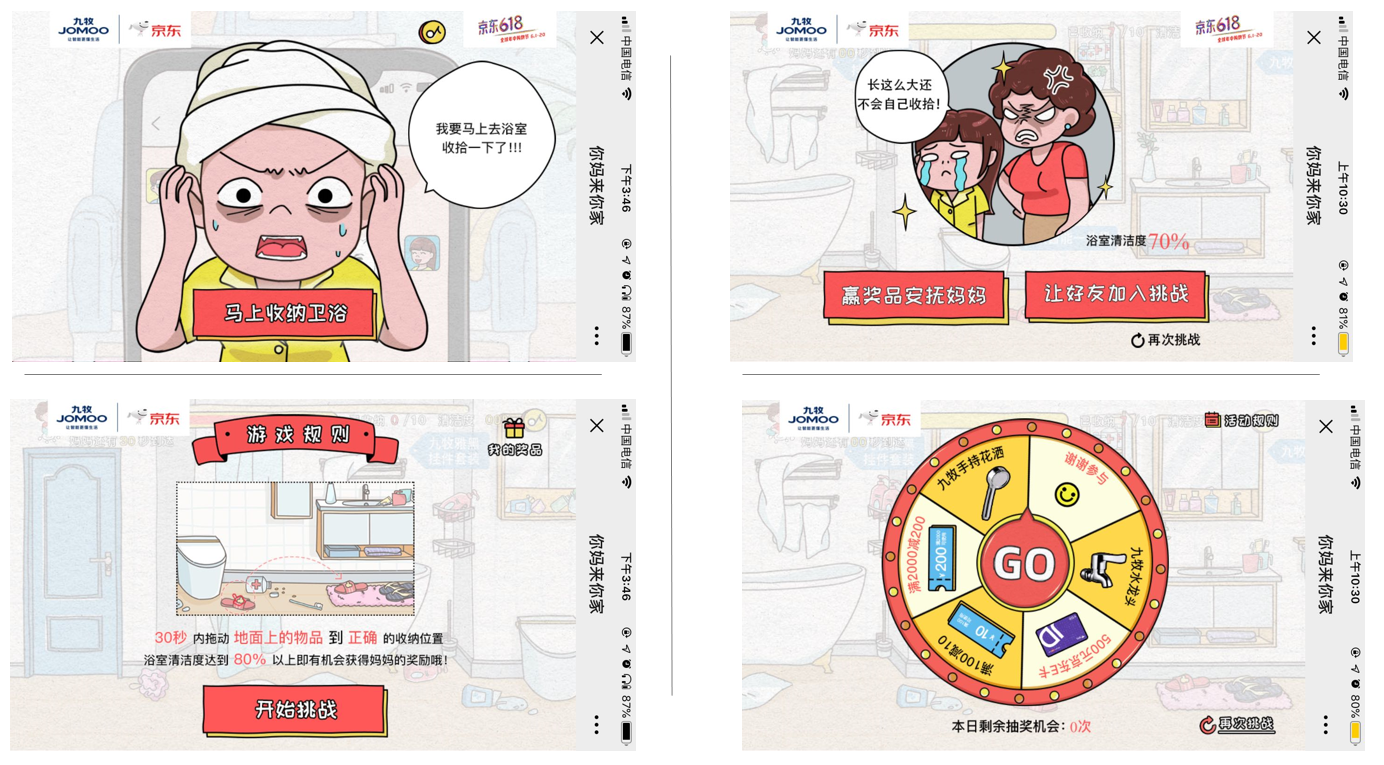 JD works with JOEONE, a Chinese man apparel brand on a WeChat H5 game for 618. In this game called "Mama is coming to your house", the player needs to clean up his/her bathroom in 30 seconds because your mom drops a sudden visit. Your score will result in a JOENE's coupon at the end. (Scan QR Code to Check this H5)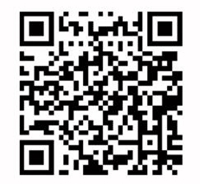 Final Words: Use WeChat H5 to Effectively Boost Your Online Sales

WeChat H5 was a buzzword when it first came out – every brand is spending big money, trying their best to make its WeChat H5 flashy and viral.
After the dust has settled, brands are more practical now: WeChat H5 has become a useful tool for social commerce especially in WeChat. Rather than catching on a trend and showing off, brands are relying on these WeChat H5 to grow conversion.
Since Tmall is banned in WeChat browser, your JD shop will have upper hand through WeChat H5. What makes a good one? Creativity and interaction are the key, when effectiveness and conversion will be the core.