Westwin Won Sina Weibo's "Most Potential Agency" Award
Westwin has been named the "2017 Most Potential Award" by Sina Weibo during 2017 Weibo Overseas Agency Summary Conference in Beijing last week.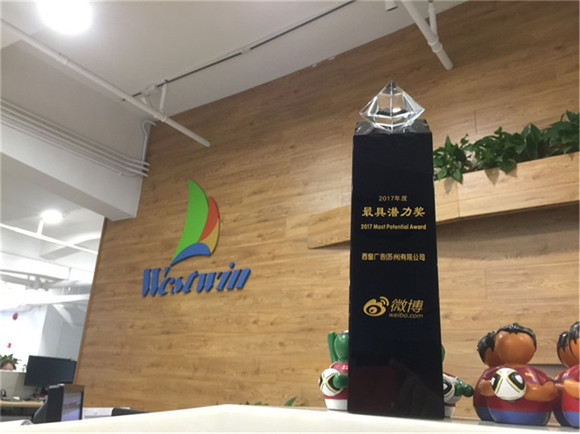 Last year Westwin became Sina Weibo's official agency and it is our very first time to join Weibo's overseas agency summary conference.
Weibo's top executives were present at conference and shared the growth insights of Sina Weibo in 2017: With 80% of its total revenue coming from online advertisements, Weibo's net income doubled over 2016.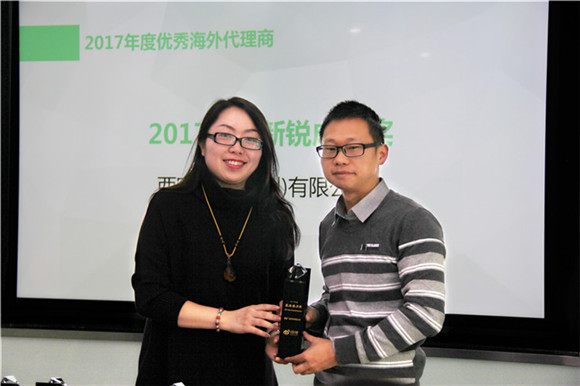 Guihua Li, Sales Director of Westwin received award from Weibo
Sina Weibo remains to be one of the most popular social media platforms in China and it has plenty of space to grow in 2018. Currently, it accounts for just 2% of China's $42 billion online advertising market. As advertisers pay more for video ads, its revenue potential looks very strong.