Understanding Your Chinese Travelers in 2018

China outbound tourism has greatly expanded over the last few years. It's essential for your travel business to understand Chinese traveler's behavior: you can make the perfect marketing plan to influence their purchases by knowing their likes and dislikes.
Based on the research of Chinese traveler's consumer behavior, we sum up the 3 emerging trends of Chinese travelers entering 2018:
1. Mobile Comes First
66% Chinese travelers use mobile phone to book their trip, especially the "millennials": they are more technically savvy, increasingly virtual and always connected; they get used to mobile purchase and mobile payment.
Chinese travelers also use mobile frequently during the trip: they would love to get advices, communicate and share their experiences on the go. According to survey, three most helpful mobile apps for Chinese travelers are: Ctrip, WeChat and Tuniu. Need to mention that all of three above are domestic mobile apps.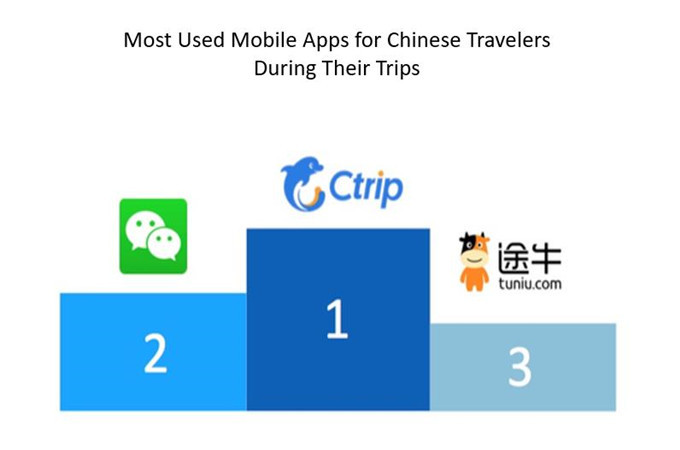 2. Make Travel Decisions Faster
Traditionally, travelers will start to research and book the trip months before. However, Chinese travelers are more spontaneous: What they saw on digital media can influence their travel plan and the decision-making process are much shorter.
For example: TV drama hit "Game of Thrones" have become a new pull in overseas tourism in China. We have seen a staggering 300 percent rise in the number of tourists going to Croatia, where the HBO TV series was filmed.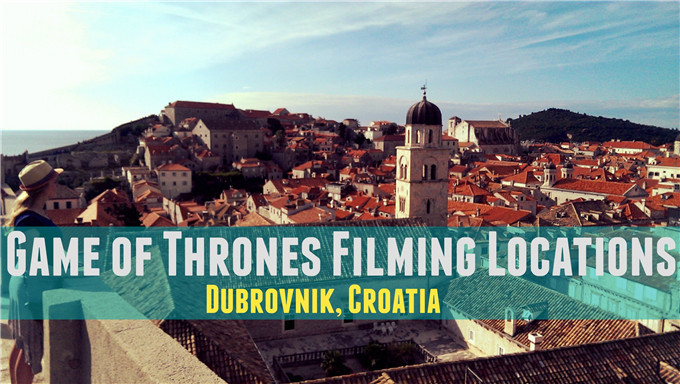 Chinese viewers are most likely to browse "Game of Thrones" related info on social media after watching; any images or trip experiences sharing about Croatia could convert viewers to travelers in a short period of time.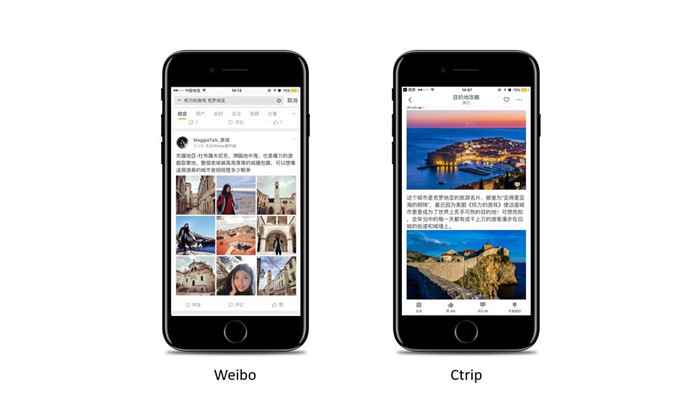 3. Customer Loyalty Matters
According to traffic report on Chinese online travel platforms, 20.7% are re-entry visitors: Chinese travelers are likely to use your service again if they were happy about their previous experience.
For China travel industry, driving customer loyalty is more important: Chinese travelers love to share their experiences and other ready-to-travel potential customers believe in "world of mouth". Hence the more customer loyalty you generate, the more business is on the way.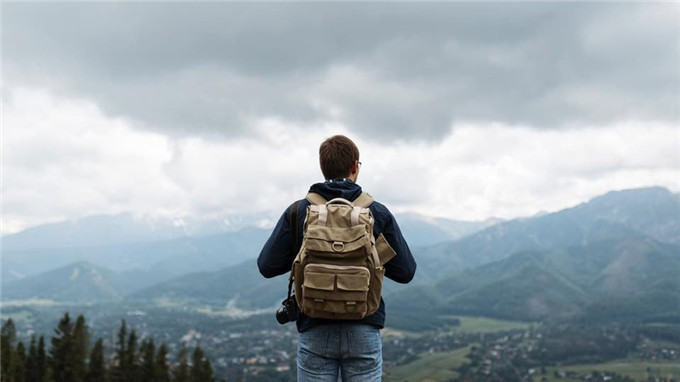 Best way to win loyalty in China? To optimize user journey based on their needs and habits. It may sound complicated or technical, but you can make it happen in a few easy steps.
For example, how many clicks does your user need to find the search result they want in your ticket booking website? If one need to click 4 or 5 times or more, chances are they will leave your site and find a better alternate. Your job is to simplify the searching process; Also, adding "as-you-type suggestions" or "things you may like" can help.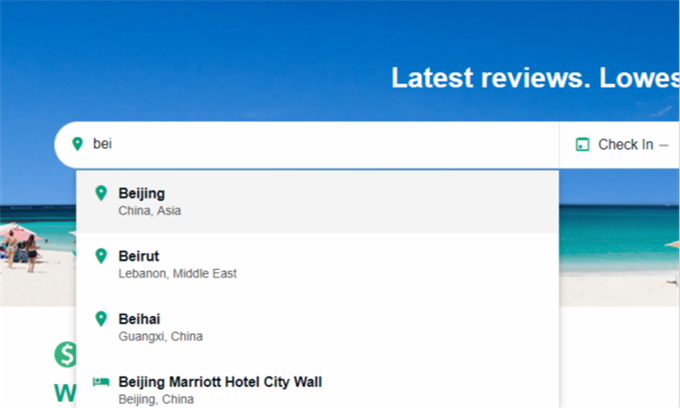 As-you-type Suggestions
Influence Your Chinese Travelers in Digital Ways
Whether your business is a hotel, an airline ticketing or a safari trip, your key to win over Chinese travelers is always the same: get to know them. What do they like? What digital channel do they use and spend time on? Are they business travelers or leisure travelers?
Thanks to the digital transformation, you can target your Chinese travelers and put the most intriguing promotion and more importantly – to interact with them.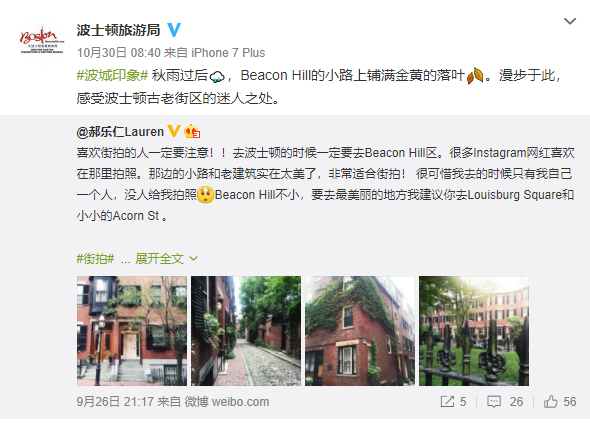 Greater Boston Convention and Visitor Bureau Weibo Re-post
Social platforms like WeChat, Weibo or Dianping offer you great opportunities to pull your Chinese travelers closer. Start to analyze your Chinese travelers and offer them the best seamless digital experiences they've never had.