Hooray! WeChat OA Mobile App Released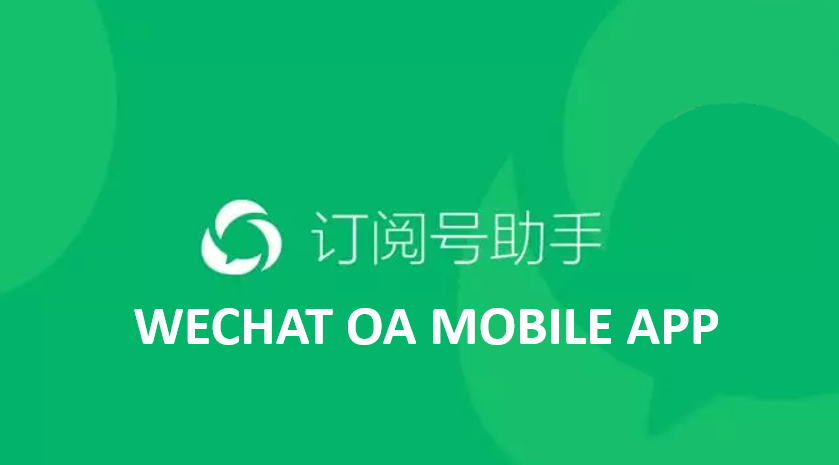 Great day for WeChat marketers!
Official WeChat OA (Official Account) backend mobile released today on iOS. With this mobile app called "订阅号助手" (meaning: Subscription Account Helper), those who manage WeChat OAs can edit, send WeChat articles and interact with WeChat followers on mobile phone.
The new WeChat OA mobile app brings four shining features:
1. To interact anytime
With WeChat backend only available on desktop, WeChat marketers found it difficult to engage with WeChat followers real time.
Everything has changed now – with WeChat OA mobile app, you can like & reply comments from your WeChat article real time.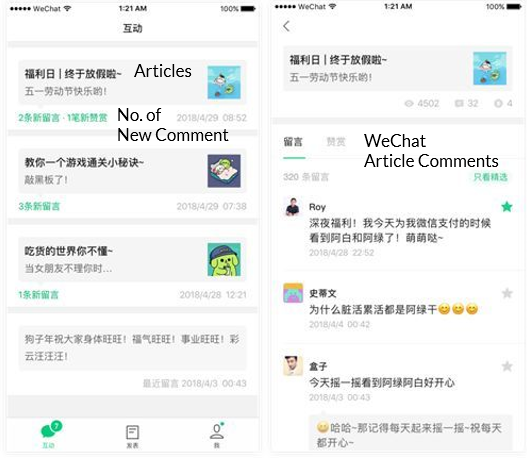 What's more, you can receive and reply to follower's direct message on your phone – now you are really chatting with them.
2. To send articles
You can also write, edit & send your WeChat articles on mobile. Feel free to add images, music to your post – this new feature allows you to push your messages any when, anywhere.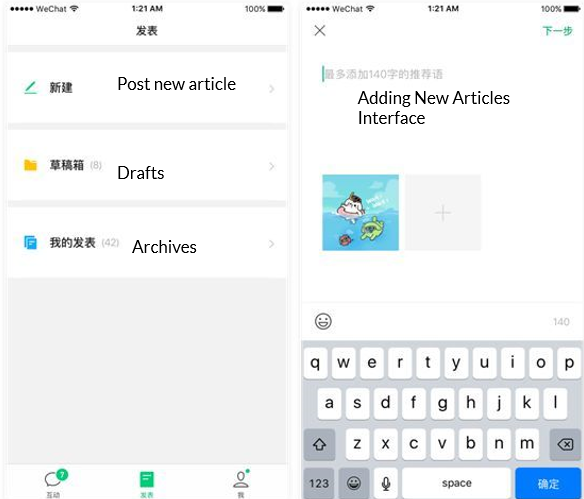 3. To manage users
Who just followed your WeChat OA? Who is sharing your WeChat articles?

Information like those can be found within WeChat OA mobile app. It also come with a WeChat user analysis – WeChat followers sex ratios & geographic are also available.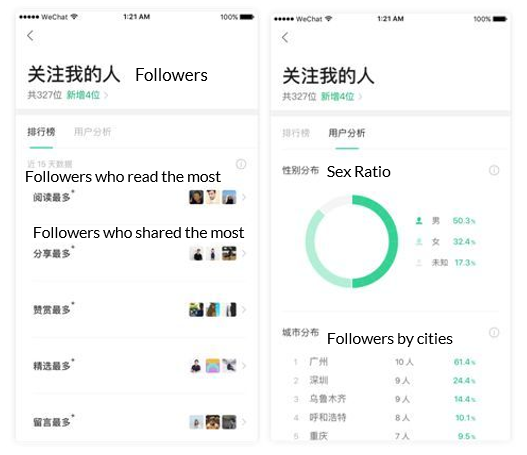 4. To register new OA
You can also register a new subscription account on mobile. However only personal WeChat subscription account is available now.
FAQs:
Q: I'm managing a service account; can I also use this "Subscription Account Helper" mobile app?
A: Yes!
(I'm guessing WeChat will change the app name soon since it can be misleading).
Q: Can I start a post on mobile and continue to edit from desktop WeChat OA?
A: No.
Also you are not allowed to continue editing a post from desktop OA either.
Q: Can WeChat OA mobile app replace the desktop version?
A: Not really.
WeChat OA mobile app isn't perfect with the article posting features with all the limitations. Think of it as a great communication tool – now you can reply your followers message real-time.
Whenever your follower posts an comment or shoot you a message, you can get back to him or her within seconds. This will help you increase social engagement and pull your followers closer.