Here Comes a New Challenger in Chinese Search Engine

The battle for dominance in China's search engine has restarted: on February 28th, Bytedance launched "Toutiao Search" mobile app on Android app store.

What is Toutiao? One of China's most popular news apps, Toutiao uses AI algorithms to generate an endless story feed for its 120 million daily users. It's run by ByteDance, the company behind viral short video app Tik Tok.
How does it look like?
Toutiao search's interface looks very similar: search bar on top, followed by news feed. There are two buttons for video and short video. Since ByteDance is best known for TikTok, it's not a surprise that Toutiao search want to drive more traffic to its video platform.
In terms of search result, Toutiao search will deliver contents from ByteDance's platforms first, such as Toutiao News.
Why Search Engine?

In the mobile age, search engine still plays an important role: According to recent data, over 695 million internet users in China use search engine (and that's 81.3% of Chinese Internet population). ByteDance is well aware that not only an own search engine can not only bring quality traffic but also help their revenue in the long run.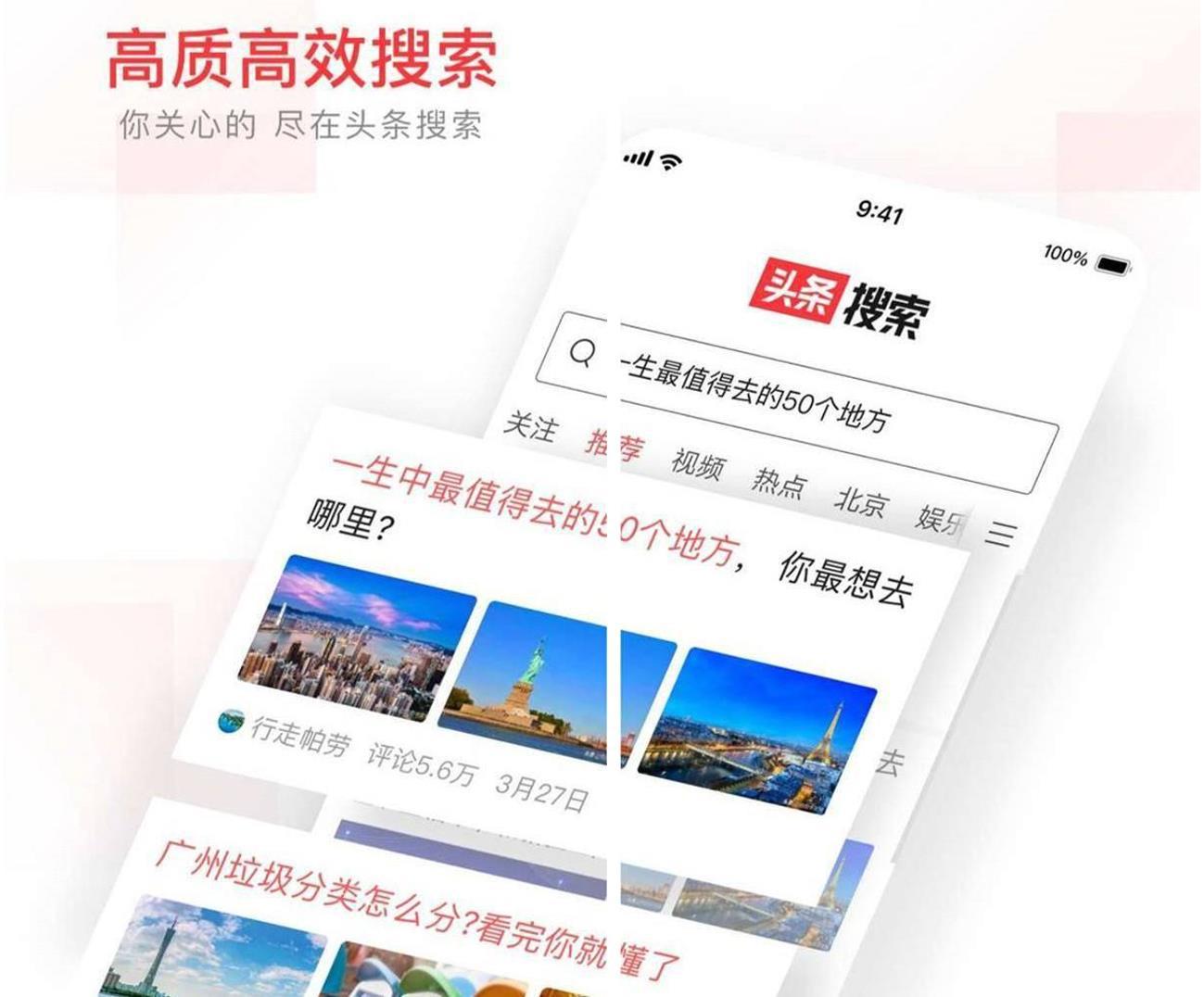 Right now, Baidu is still the No.1 search engine in China who took almost 2/3 market share, followed by Sogou, Shenma and 360. However, there is still opportunity for Toutiao search to Challenge Baidu, since Baidu's reputation incident could shake Internet users' trust. As a matter of fact, Baidu's share decline from 71.4% to 67.1% in 2019.
Make My Brand Visible on Toutiao Search

As mentioned, Toutiao search tend to display contents from ByteDance Platform. For who wants to gain more attention on Toutiao Search, we recommend you publish your content on Toutiaohao.
Toutiaohao is Toutiao's version of "WeChat Official Account": users are free to register and can post articles or videos on their own page to gain followers. Toutiaohao's category includes: organization, company, personal, entertainment and more.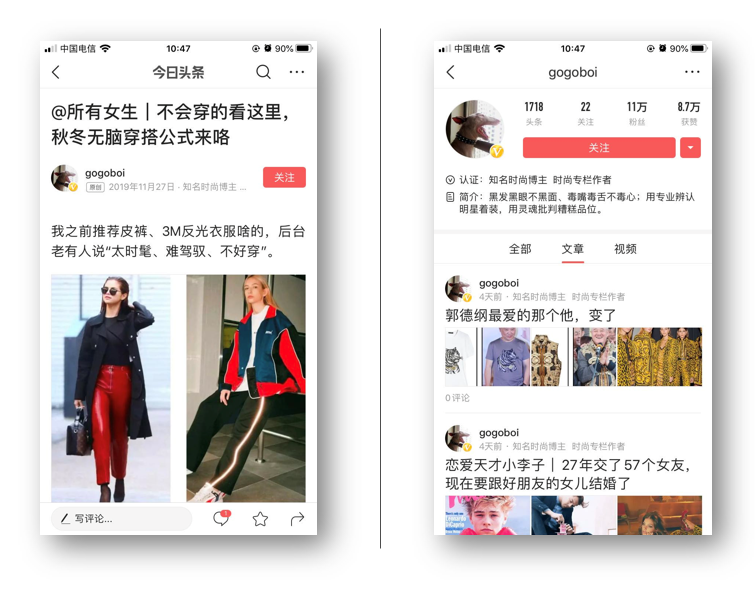 Fashion KOL Gogoboi's Toutiaohao Page
Feel free to use Toutiaohao to catch the trend and make full use of search engine in China!