Alibaba Launches New E-Commerce Festival on 9/9

China is all about E-Commerce festivals and now Alibaba brings a new one. Between "618" and "double 11", the new "99 Bargain Festival" sets dates on September 9th, 2019.
Here is everything we know about this new online shopping fiesta:
1. The Chinese name is called "99划算节". The Word "划算"[huá suàn] means "bargain" or "cost-effective" in English.

2. "99 Bargain Festival" will take place on Taobao's "Juhuasuan" platform.
Juhuasuan is Alibaba's sales and digital marketing platform. Its biggest selling point is "flash sales" – brand can identify the most preferred product assortment for targeted regional consumers with the help of Juhuasuan's analytics and recommendations. It also offers a group-buying option to offer limited-time best deals to consumers.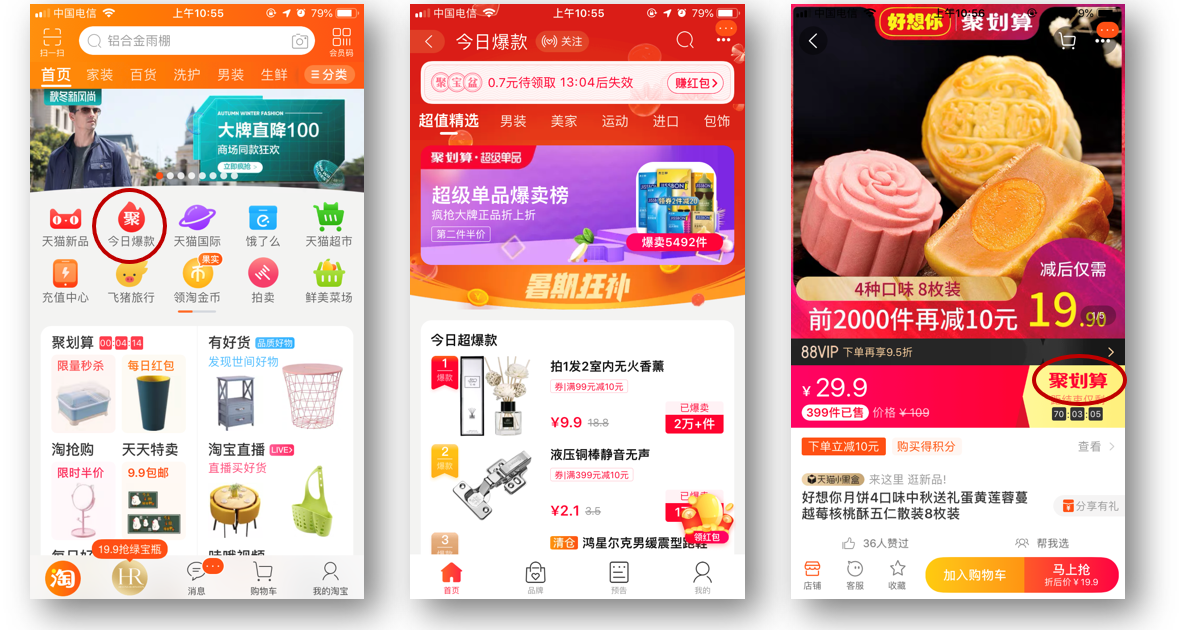 3. The festival will start at 9/1 and last for ten days; heavy discounts will be rewarded

to the customers. Especially on 9/9 to 9/10, Alibaba will offer "split 500 Million RMB" campaign to encourage more sales.
Reason behind "99 Festival": Lower-tier markets

99 Bargain Festival's target audiences are online shoppers from China's third and fourth tier cities. According to a May report by Quest Mobile, the number of mobile internet users in third- and lower-tier cities has hit 618 million by March this year, indicating huge demographic dividend.
Residents from first-tier cities such as Beijing and Shanghai didn't show too much enthusiasm for the online shopping festival, saying they can shop whenever they want. On the contrary, online shoppers from small cities and towns were quite excited about the mid-year discount and were actively sharing coupon links.
Who are they competing?
It's obvious that both Juhuasuan and "99 Bargain Festival" are targeting the similar customers group from another e-commerce platform: Pingduoduo.
Pinduoduo has enjoyed rapid user growth which is "is threatening Alibaba's monopoly in e-Commerce". Alibaba starts to realize that there is huge potential in China's lower tier cities; "99 Bargain Festival'" is part of its counter plan.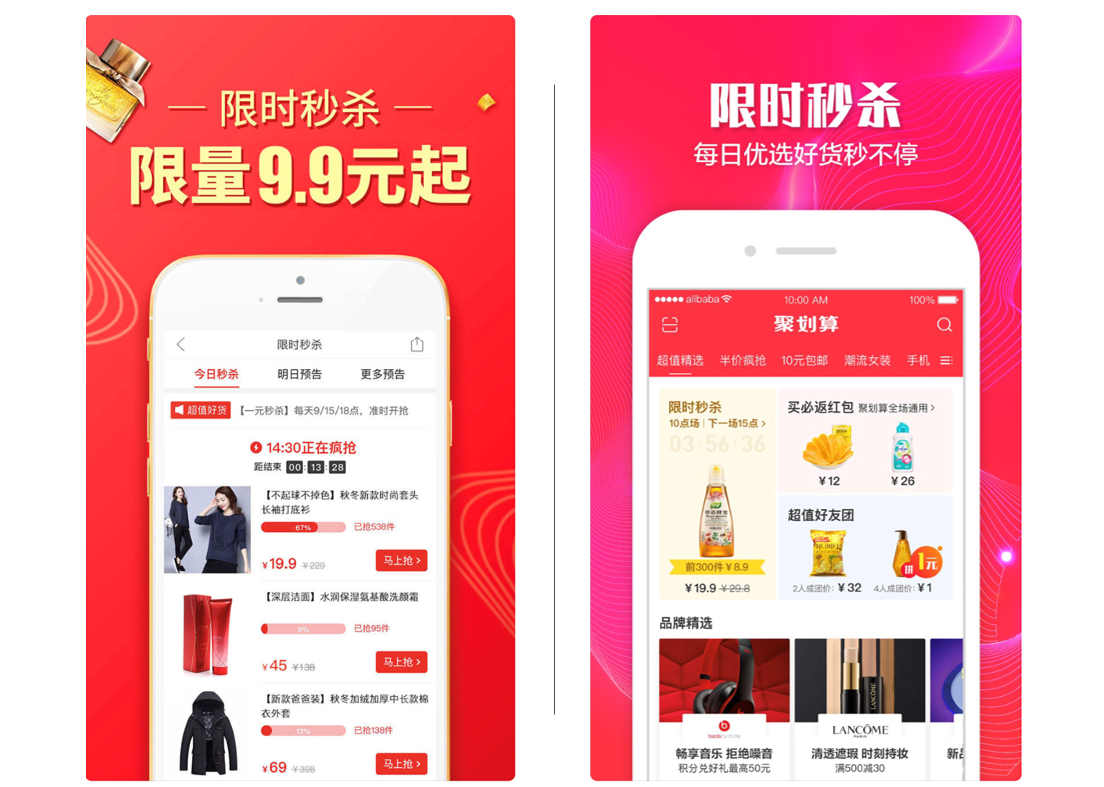 Juhuasuan V.S. Pinduoduo
Above all, this new e-commerce festival creates great opportunity for brands (especially new ones): they have one more chance to showcase themselves to customers and boost sales at the early stage. Meanwhile the timing is helpful: to attract new customers in September and gain more sales during double 11 sounds like a great plan.