The Ultimate Beginner's Guide to WeChat for Business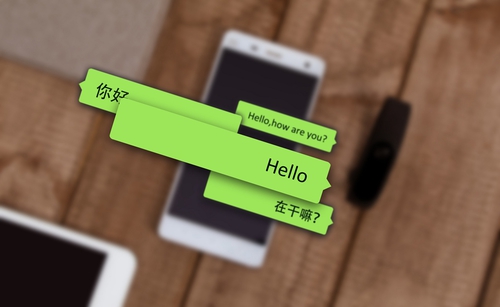 If you have an interest in both social media and China, then you are probably already of aware of an app called WeChat. If not, then this might be the first time you have heard of this messaging app and WeChat marketing tool. In a nutshell, WeChat is used as a communication and marketing tool across China.
What is WeChat and when did it begin?
WeChat, which translates to micro-message in China, launched five years ago. As of today, there are 700 million Monthly Active Users on WeChat. WeChat gained traction in its early years because of its main feature: voice messaging. The app has now evolved to offer a variety of features, such as a chatroom with your friends, a timeline similar to Facebook, money transfers, phone top-ups, ordering a cab, buying movie tickets, ordering food, investing money, booking a train or plane ticket, and more. It is now a platform amongst China that allows you to do anything and everything, including WeChat marketing!
WeChat Accounts
There are three types of accounts that you can create on WeChat, either as a company or as an individual.
1. If you are interested in information and brand communication, you would want to start a Subscription account. Much like a Facebook page, this account allows you to publish a message on a daily news feed as well as in 1 - 6 articles. Your subscribers can follow along, and notifications are sent directly to their subscription folders without any push notifications. This is the only account open to individuals, such as bloggers or celebrities. This is a great WeChat marketing tool for individuals who are focused on content and information sharing.

2. A WeChat Service account is aimed at customer service and CRM. With this account, businesses that have a wide audience or large customer base (think airlines and hotels) can publish up to 4 times per month on their feed, including 1 - 6 articles each time. Each update is sent to subscribers as a push notification. Companies that use this WeChat marketing feature as a business tool can register for WeChat Pay and set up a WeChat store, and once their account is verified, they have access to 9 advanced APIs. What does this mean? Businesses are able to create additional apps, such as an Instant Customer service app and a GPS app.

3. The third account type for WeChat marketing is a Corporate Account. This account is not used to reach external markets, but rather as an internal communications and marketing tool. Users of corporate accounts must verify their internal staff because this account is not available to the public or marketers. To ensure this account is being used only by internal staff, there is a high level of security, which requires users to first follow the account and then be added manually by the account owner. Their name, phone number, and WeChat ids are required before the account can be verified. The Corporate Account features multiple internal management functions, like an internal chat room and resource sharing.

WeChat Marketing Tools
WeChat can be used for more than socializing; it is a platform in China that fills the gap between online and offline marketing. Businesses can connect with their customers to build brand awareness and to expand their networks. WeChat marketing tools include:
1. QR codes: Automatically created for official accounts, QR codes can be posted on all marketing channels, such as social media, packaging, and even in brick-and-mortar stores. You can use these codes to offer discounts and promotions.

2. Location based Marketing: WeChat can detect user location so brands can target a specific group of customers.

3. Content creation: If your content is informative, emotionally appealing, and valuable to subscribers, it can be shared across a huge platform!

4. Launch a Campaign: For your next campaign, consider using WeChat. Engage with your followers through games, quizzes, and polls. A creative and unique campaign can attract new followers to your account

5. WeChat Advertising: If your business has a verified account, you have access to two advertising options: moment ads and account ads. The latter is a more flexible and cost-effective approach.
Contact us at Westwin today to learn more about how WeChat Marketing can work for you.